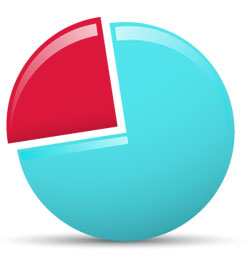 Welcome to Walden's!
Our fully guided six-day trips provide you with the opportunity to learn the ropes of "running dogs".
With 25 friendly Alaskan huskies to choose from, we make up teams of four to six dogs and set off for the adventure of a lifetime.
You'll run your own team for the entire trip. The dogs know exactly what they're doing and once you have a few miles under your belt you will, too.
You'll spend the night before the trip begins at our place where you'll get a chance to meet the dogs, learn the basics of mushing and get outfitted with the winter gear we supply.
Itinerary:
Day 1: Drive to trailhead/travel by dogteam to Walden's wilderness cabins.
Day 2-3: Daily dogsled trips to different areas of this remote region.
Day 4: Cross-country skiing, snowshoeing, ice fishing while dogs rest.
Day 5: Dogsled for day. Return to cabin at night.
Day 6: Dogsled back to civilization. Drive to Whitehorse.
Price per person: $2,140 (CDN) $1,450 (US)
*Price includes all meals, transportation, accommodation, winter gear and equipment for dogsledding, ice-fishing, cross-country skiing and snowshoeing. Whitehorse to Whitehorse. For a premium experience we limit our group size to two guests per week plus guide.
Walden's Guiding & Outfitting
Box 4845 Whitehorse, Yukon
Canada Y1A 4N6
Phone 1-867-667-7040
Fax 1-867-668-3073
Toll-free 1-877-WALDENS
Email info@waldensguiding.com
www.waldensguiding.com